Welcome to the South Hill Connection Newsletter!
Happy Easter
In the latest edition of the South Hill Connection:
Lots of events in April and May (including the Mothering Sunday Service at St Sampson's Church!) 

  
St Sampson's Unlocked – an opportunity to make a difference
Spotlight on developments at Redmoor Tin & Tungsten
Nordic Walking – read all about it
Recycling information
Our regulars:

SHARE – new investment opportunity
Church Matters
South Hill Parish Council and Parish Hall
Callington U3A update
---
Please note: The Parish Hall will be closed from 1st April for up to 6 weeks while the floor undergoes a major refurbishment, having a new surface and underfloor heating, making it a far more comfortable place to hire.  (the whole building will be closed to the public, not just the main hall as previously advertised)
Because a ground source heat pump is being installed, the playing field will also be closed for a few days while trenches are dug and pipes laid.
Thank you for your understanding while this work goes on.
A big thank you to the Big Lottery and SITA for their grants towards the cost, and to the Hall Committee and Parish Council for all their help in driving this project forward.
---
The South Hill Connection Newsletter would like to introduce a guest editor to assist the news team.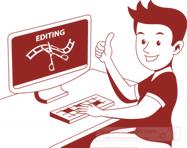 Assemble the articles and advertisers into a new design or follow the existing guide lines, your choice. You will be supported by others and proof-readers to produce the April/May edition or pick other months. Why not?
Give it a go. Email newsdesk@south-hill.co.uk
We're also looking for a TREASURER for the South Hill Connection, to email annual invoices to our Advertisers (around 25 over the year), no need to attend any meetings, there are only 1 or 2 a year anyway. PLEASE DO GET IN TOUCH if this is something you can do for us. Phone Brian for the details 07813 693479.
Thank you for stepping forward.
Please tell us what you think of it by contacting editor@south-hill.co.uk
Some news articles are also posted here as a blog. The latest will always be at the top. If you want to search for news articles you can do so using the Search box on the right, or by selecting a News Category from the drop-down list.
Details of events in and around South Hill can be found on our Events Calendar
Business advertisers can be found on our Local Business page
Save
Save
Save
Save
Save
Save