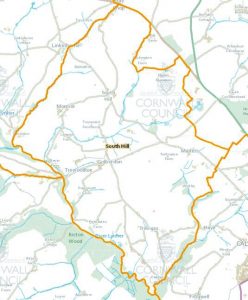 In 2018 a Neighbourhood Development Plan was put together by a steering committee of councillors and volunteers under the auspices of the Parish Council.  A referendum was held in the Parish, and the NDP was accepted by a majority of voters.  This means that Cornwall Council will use the NDP for South Hill to help it decide planning applications in the neighbourhood area.
The full South Hill Parish Neighbourhood Development Plan is available to read here…
This page was originally created to bring NDP updates to South Hill Connection readers.  It is now redundant, and any further information will be issued via the Parish Council website.