Our C

ommunity Energy group SHARE
joined the
Terracycle
, recycling program, in 2019, to save items from being incinerated, and raise money for charities. Thanks to the manufacturers sponsoring the different programmes.
We hit a MAJOR milestone in May 2023 and have raised over

£ 10,200

for

KICKS COUNT charity,
who aim to reduce UK stillbirths
.

THANK YOU EVERYONE !!
Amazing we can raise this sort of money on items usually thrown away, but can be made into new products Thanks to TERRACYCLE. 
THANK YOU SO MUCH for your support. Ali and The Team.
MUST READ GUIDE: Updated November 20 2023 Recycling guide V35 
November Drop Offs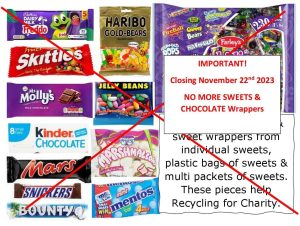 No Callington, Liskeard, St. Dominick, Drakewalls or Pensilva until December.
Remember we can not accept anymore sweets and chocolate wrappers or toys and games in any condition. Thank You.
December Dates. We'll be collecting on…
Fri. 1st Callington Library Toy giveaway 10:30am – 12noon Donations to Foodbank
Sat. 2nd Bude Kings Hill Ind. Est. 11am – 1pm
Tues. 5th St. Dominick 10:30am, Callington B&M 11 – 11:35am, Tamar Valley AONB car park Drakewalls 12noon -12:35
Wed. 6th Saltash Pasco Pantry 9 – 4:50pm
Thurs. 7th Launceston TESCO 10:15 – 11:15am, Coads Green 12noon
Sat. 9th Liskeard cattle market with the food market 10am – 1pm plus selling soft toys and games for charity
Sat. 9th Pensilva by St Johns church 1:35pm.          Sunday 10th St Germans, Eliot arms car park 10:30 – 11:30am
Sat 15th. Callington TESCO lobby 10am – 3pm I'll be selling toys for charity.
Sat 30th, Tavistock Kings free car park, Pixon Lane, 10:30 – 1130am

Want to see what we do with your items, come to Golberdon PL177ND email CornwallRecycling@outlook.com   or call/text Ali 07305 044049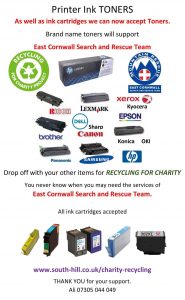 Sweet tubs & plastic bottle tops now accepted until February 9th 2024 for DCW. 
Medicine Blister Packs Update 25/5/23 SUPERDRUG are stopping accepting these,  send to be incinerated via your council "black bag" waste collection  
These drop off points are always open: 
Golberdon bins at Green Meadows 200 yards from Golberdon crossroads PL177ND on the South Hill Rd.  ///chains.acrobats.horizons 
Upton Cross blue bins in the parish hall car park
Kelly Bray, in Tamar Valley country store at Beeching Park, Station Rd 
Liskeard, Launceston, Saltash, St Germans & Tavistock, Maxworthy, and Treggy have drop off points, contact me for directions. and Bude.
Full list of items that you can recycle:
Broken Toys & Games
Biscuits & crackers & cake wrappers
Trigger sprays & pumps off bottles
Disposable gloves
Plastic air fresheners and packaging
Packets & tubs from dishwasher & laundry tabs, salts and stain remover
Marigold branded gloves
Used toothbrushes, electric heads, interdental brushes, dental floss packaging, floss sticks/harps.
Toothpaste tubes and boxes
Ferrero Rocher boxes & trays
CD's & DVD's and their cases
Coffee packets & sachets all brands
Tupperware, Lunch boxes, plastic takeaway containers, plastic reusable drinks bottles, baby bottles, cups.
Text 07305 044049 or email CornwallRecycling@outlook.com for any questions.
The manufacturers that sponsor the programmes dictate what can be accepted.
Sweets & chocolate wrappers
Crisp, snacks, popcorn, & peanut packets
Pringles brand only, no other tubes.
Creams, ointments plastic tubes and pots
Lip sticks, balm & lip gloss, mascara & eye shadow compacts
Cheese packets, cheese nets, labels & Babybel wax
Warburton's waxy bread bags.
Bread bags & packets from rolls, baps, bagels, crumpets, wraps, pittas, thins..
Pens, highlighters, markers, felt tips, correction fluid pots
unwanted Mobile phones, cameras, gadgets, postage stamps, foreign money
Brand name Printer Toners
Any ink cartridges
Plastic Bottle Tops and sweet tubs for DCW until Feb 9th 2024
ALL items must be sorted into the different programmes, not all mixed together. We cannot sort your items.
If you are closer to Redruth, check out https://www.upcyclekernow.org/
Remember its not the packet it's what was in the packet that is important.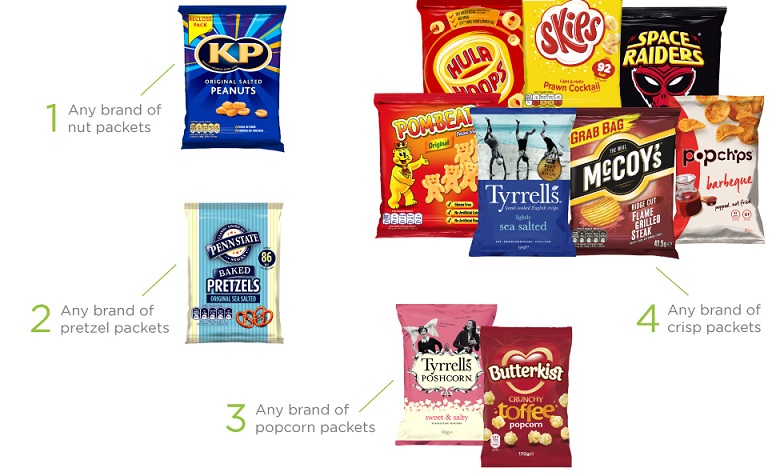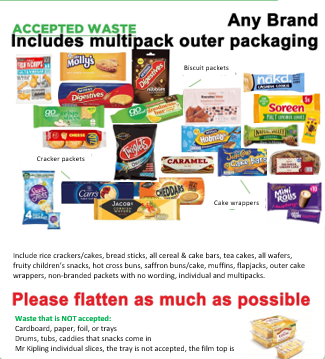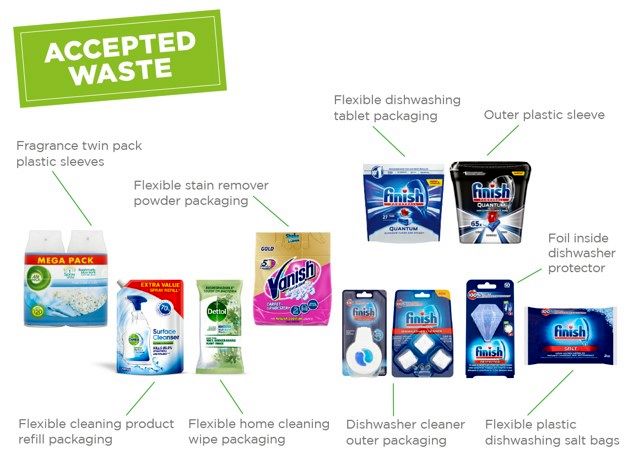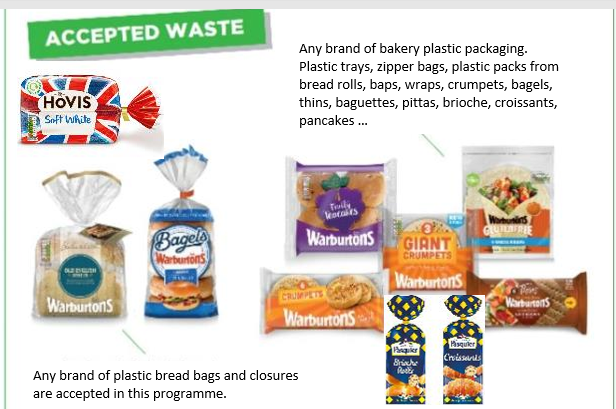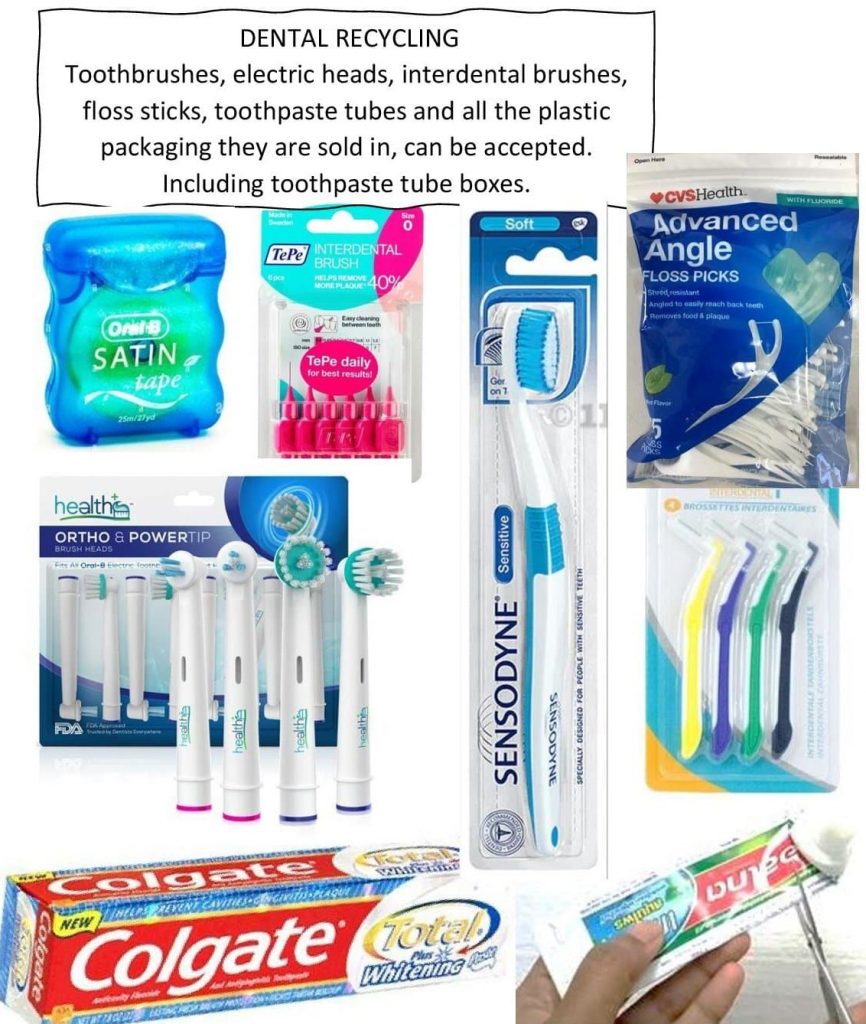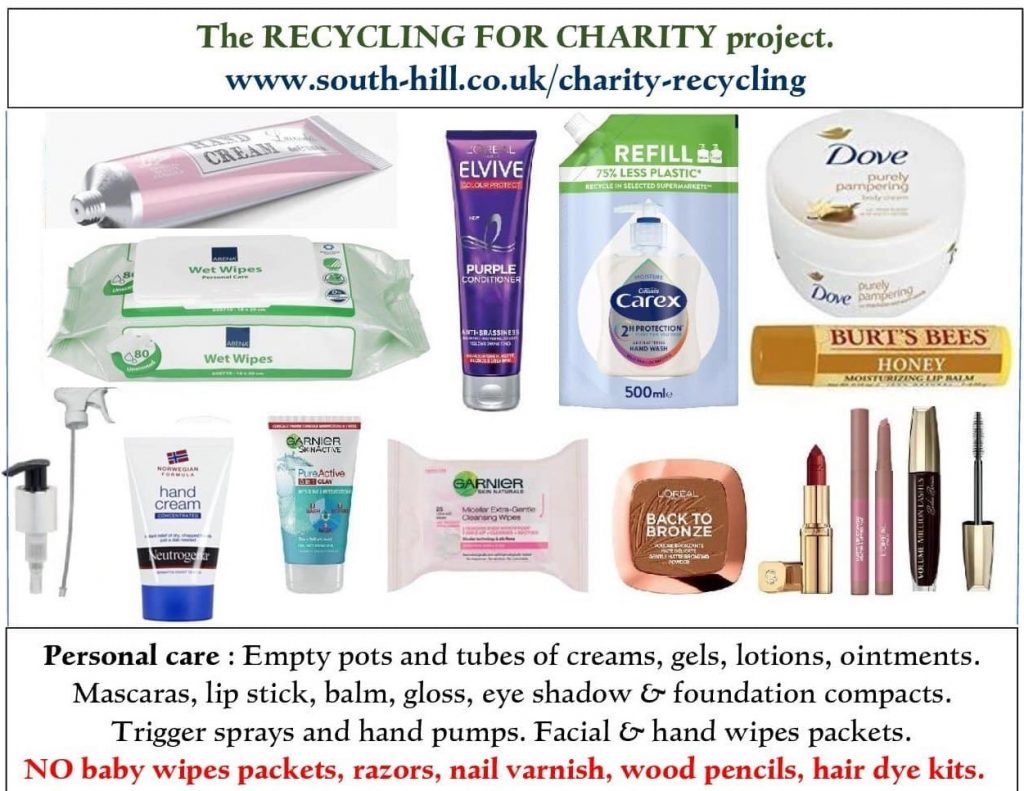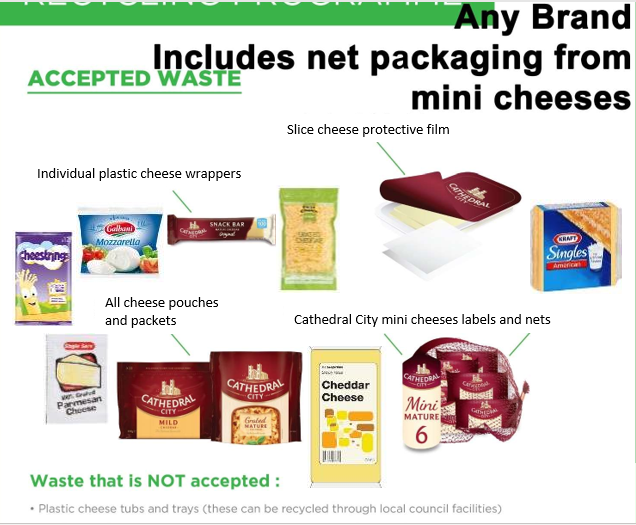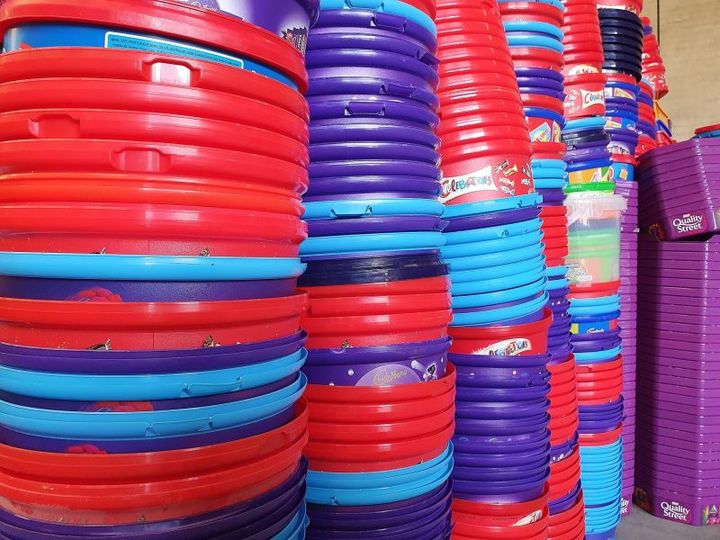 PLUS Old mobile phones, cameras, gadgets, used stamps and unwanted jewellery can also be recycled for the Hill Pony Resources charity, who are supporting ponies here on our doorstep https://hillponyresources.weebly.com/
Cornwall Council confirm our recycling is not being dumped in landfill anywhere. A small percentage is reprocessed in Europe, legally, responsibly and ethically. 
In August 2019  SHARE visited the Materials Recycling Facility(MRF), and the Energy Recovery Centre (CERC) Bodmin, to see the recycling and incinerator converting waste into electricity.