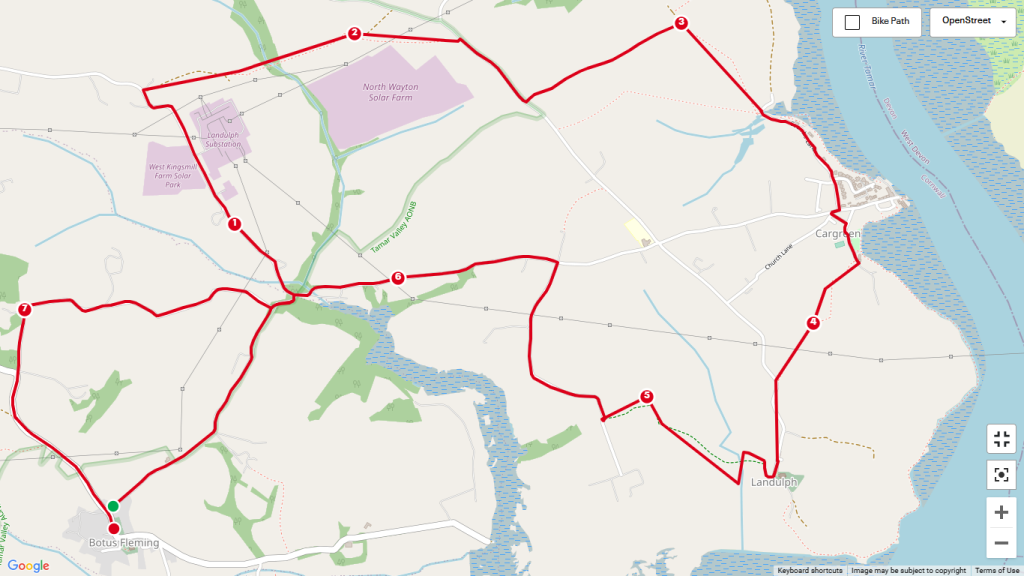 7 miles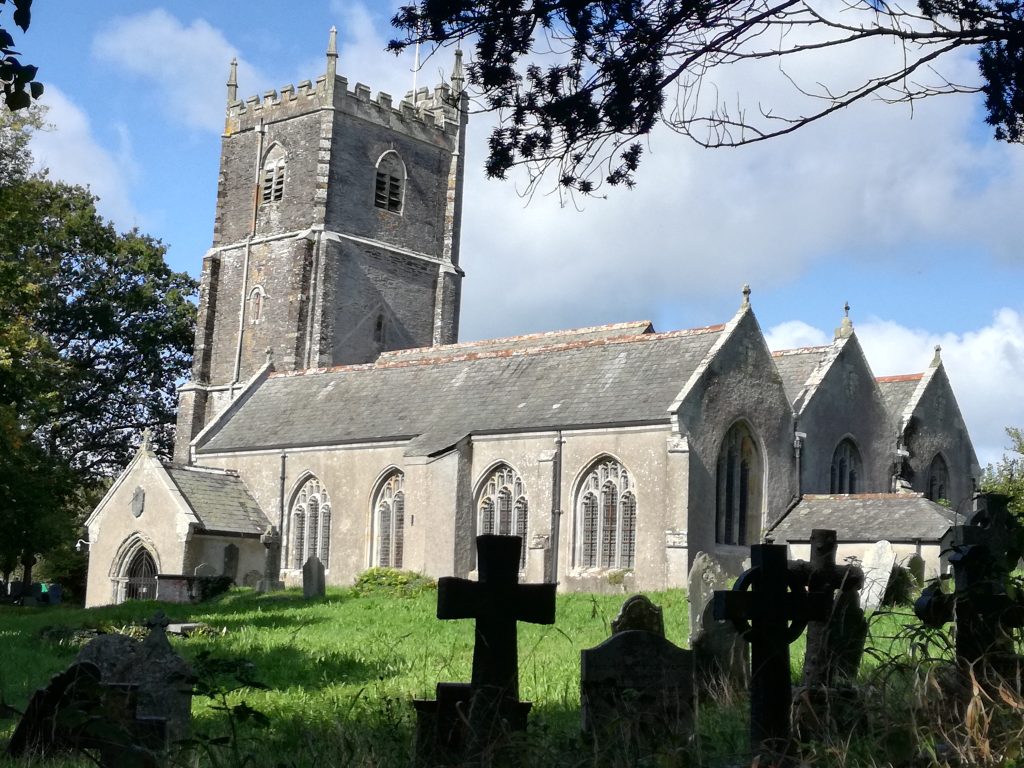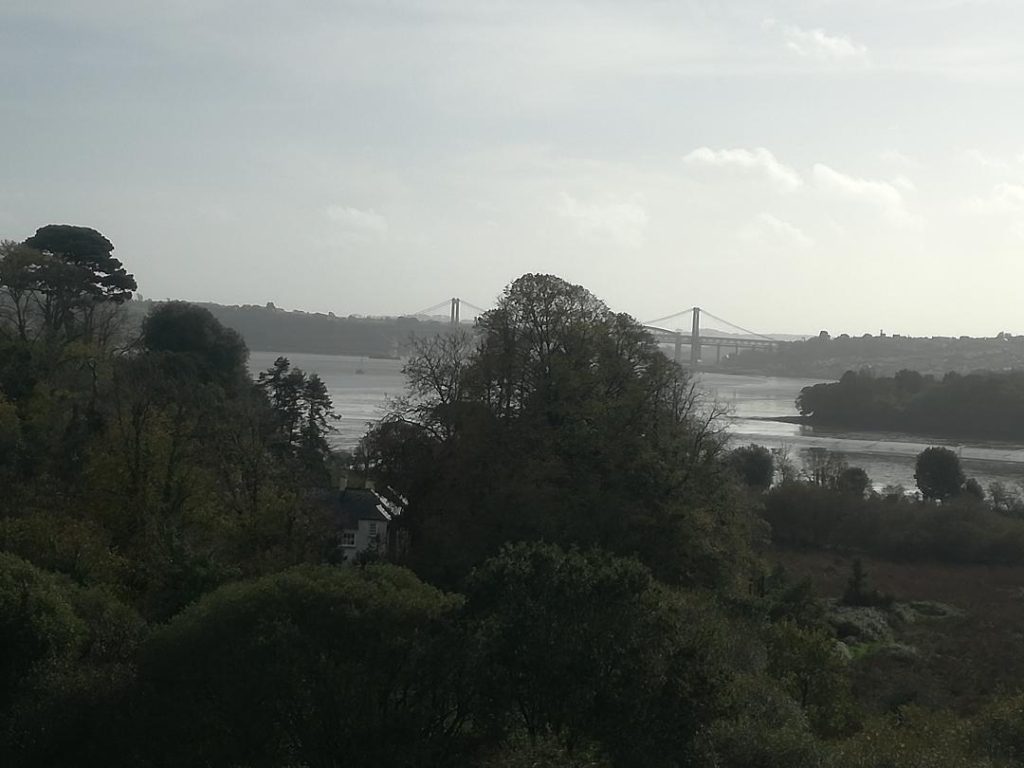 Caught in a quick hail storm, just before arriving at Landulph church, a warm welcome from Terry and chance to ring the bells and climb the tower, we left speaking Spanish .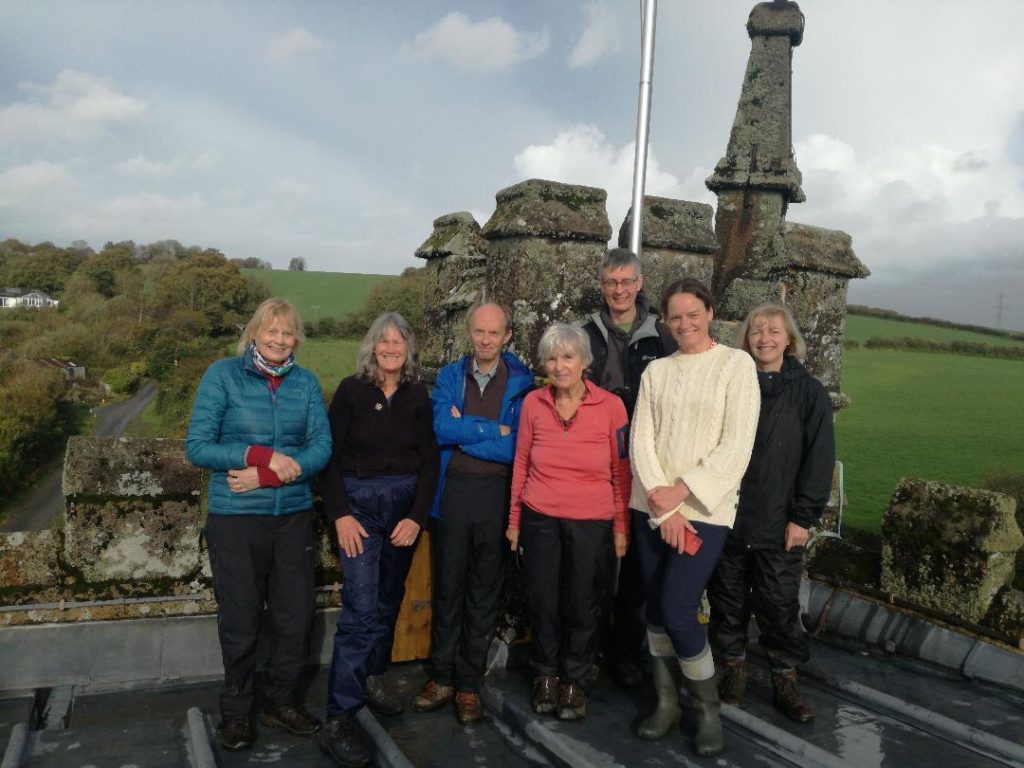 Leaving Landulph we picked up footpaths down to Cargreen, up over and behind the solar array, the flooded road allowed us to clean any mud from our boots, before arriving at Botus Fleming church and Eric provided some interesting history including the Scout and Soldier and others buried there, again we were able to climb the tower and ring the 6 bells… an interesting chiming system as well.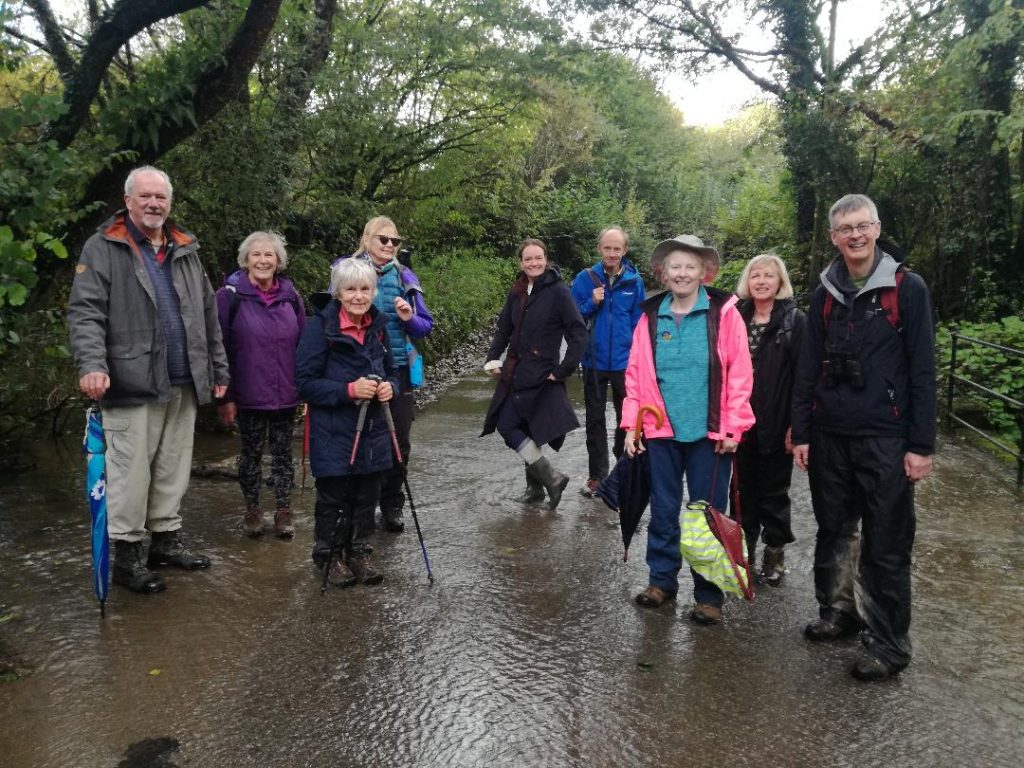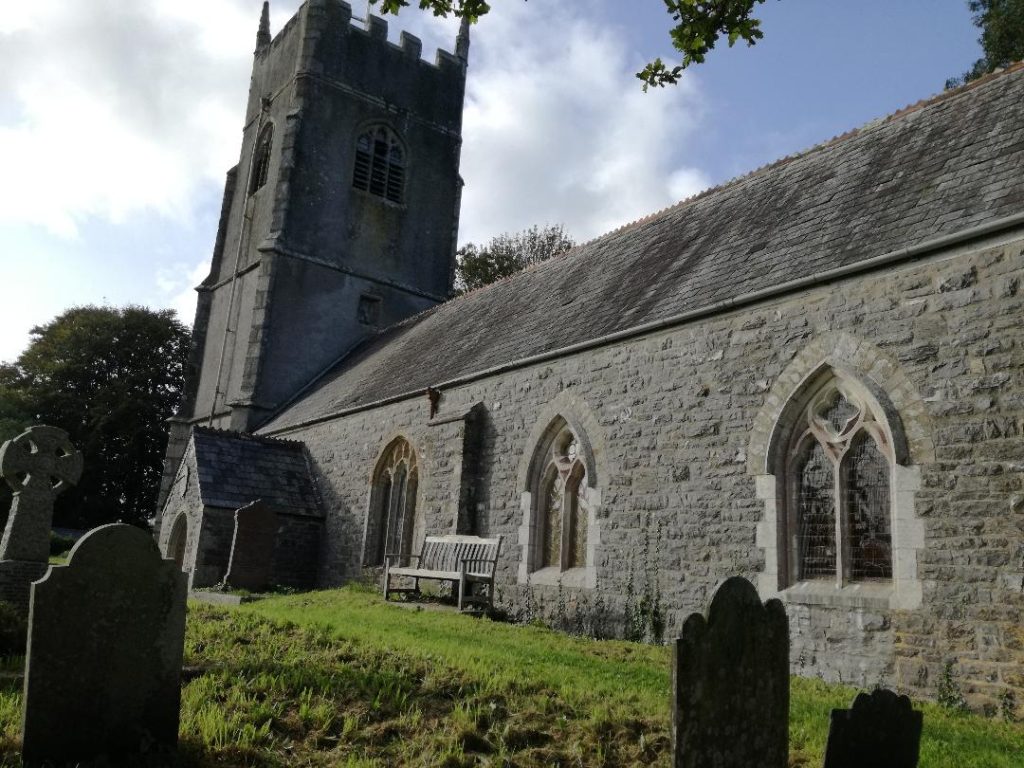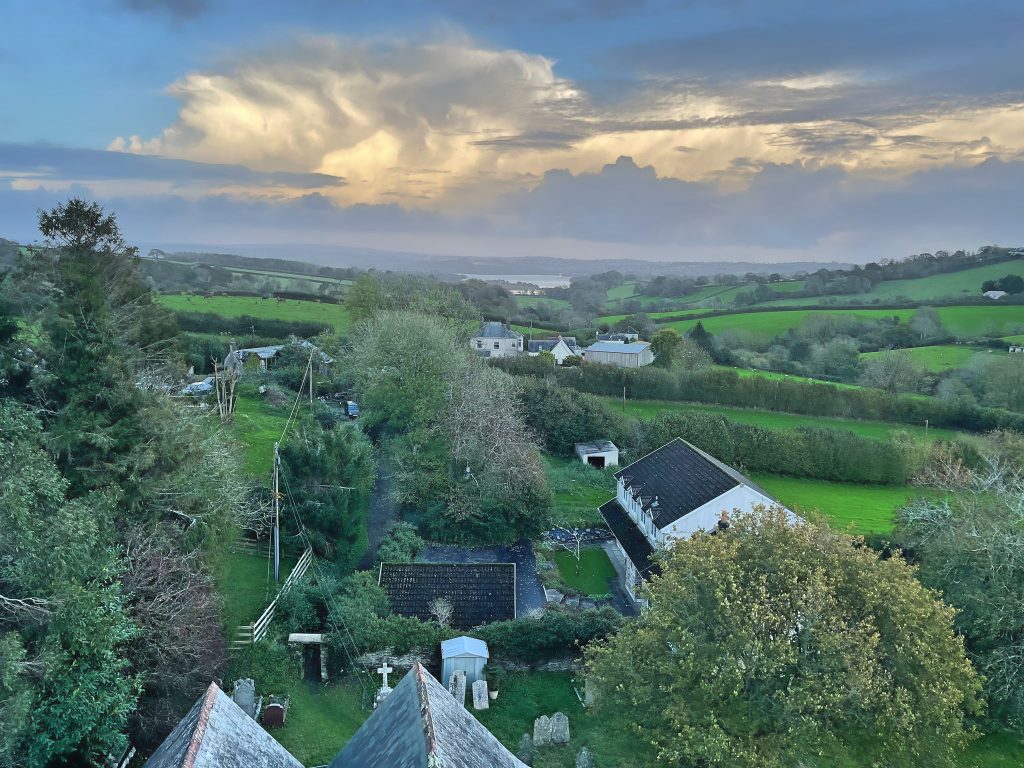 We couldn't pass The Rising Sun without popping in for a drink, and plan the next walk.