The SHARE Guide to Saving Energy in the Home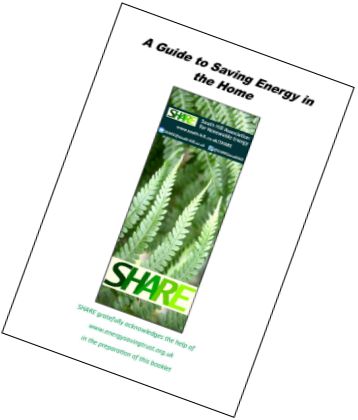 SHARE has delivered this handy FREE booklet to all households in South Hill Parish.  It's full of tips and advice from the Energy Saving Trust to help you save energy AND money.  Use it to reduce your bills AND your carbon footprint.
For example – DID YOU KNOW…?
You can save around £30 a year just by turning your appliances off stand-by mode!  Your TV, your laptop power supply, your phone charger – they don't use much power but if they're on 24/7 it adds up to a lot.
You can also read the Guide online at www.south-hill.co.uk/SHARE.
Just in case we've missed anybody out…  If you live in the parish and haven't seen the booklet, please email or phone and we'll deliver one to you.
Good News!  Investment offer over-subscribed.
Our recent investment offer was very well received by the membership.  The investment is a 2-year fixed term loan to SHARE which will pay 4% interest annually – better than any bank or building society.
About a quarter of members expressed an interest in the offer, and of those more than half decided to invest.  As a result, we were offered more money than we needed, so we scaled back the amount we will borrow from each lender.
The money raised is used to finance our solar PV installation at Church Park, South Hill, which has been in operation for 22 months and is performing even better than our original forecast.
SHARE IN OUR COMMUNITY
SHARE is proud to support St Sampson's Church in their application to the Heritage Lottery Fund.  Improvements planned for the church include the addition of toilet and kitchen facilities.  This will be a green community initiative, using renewable, sustainable and locally sourced materials where possible.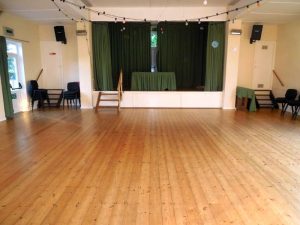 We are also supporting the Parish Hall committee with their bid for funding from the Big Lottery Fund which, if successful, will enable the installation of a new kitchen, and battery storage to make better use of power generated by the solar panels on the Hall roof.  SHARE will encourage the use of energy-efficient appliances and an instant hot water boiler to replace the power-hungry tea urn.
Wi-fi disconnection?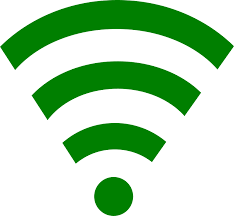 With help from the Parish Council, SHARE has been paying for the fibre broadband and wi-fi connection at the Parish Hall in Golberdon, using income from the solar PV panels on the Hall roof (which we share 50:50 with the Parish Hall committee).  BUT…  our BT contract is now coming to an end, BT want to almost double the cost, and the Parish Council have said they can no longer contribute.  What do we do?  Our share of the income from the solar PV is not enough to cover BT's aggressive price increase, so we are looking at alternatives.  It would be a shame if we had to abandon this valuable asset to the community.
Do YOU use the wi-fi service at the Hall?  Please let us know if this is important to you.
Planned visit to Plymouth Incinerator
This is still on the cards.  Details to follow.