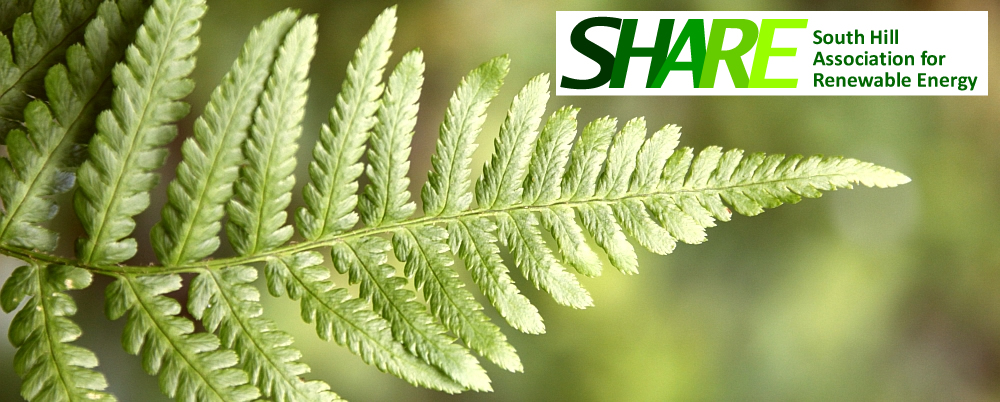 SHARE is a Community Benefit Society
… but what in the world does that mean?
A community benefit society is a legal form for organisations that wish to operate on a not for profit basis for purposes that benefit the community as a whole.

Co-ops UK
SHARE's Mission is: "Powering renewable energy into a secure and sustainable future for all".
Besides the generation of our own sources of economical, renewable energies with the aim of providing security and resilience of energy supply for the Parish and the Society's Members, we also aim to:
Reduce energy use and costs by promoting energy efficiency
Promote sustainability, supported by the encouragement of recycling and the use of renewables
Protect our environment by the reduction of carbon emissions
Inform and educate the Parish and Membership
SHARE's income comes from Feed-in Tariffs, export and sales of electricity from the Solar PV installations at the Parish Hall and Church Park. We also have a thriving firewood project.
Nobody is getting rich. SHARE is owned by its members, but membership shares do not buy a share of the profits. Nor do the directors make any profit, they are volunteers and voted in by the membership.
All of SHARE's profits are dedicated to the benefit of the community in line with our Mission, Vision and Aims.
Brief overview
SHARE started in 2014
2015:
4kW Solar PV System installed on the Parish Hall roof
2016:
Slow Cooker workshop
250 Solar PV Panels (40kW) installed at Church Park Farm
2017:
Local firewood and woodchip deliveries, raising funds to plant trees
Tavistock EcoFest
SHARE May Day Free Family Fun Day
Power The Night With Sunlight Grant campaign
2018:
Energy storage battery installed at the hall
Free Energy saving booklet for all in parish
Visited Suez recycling plant & incinerator and Langage Farm Anaerobic Digester
2019:
SWISH Clothes swap event
Recycling for Charity project
Investment opportunity
2020:
Parish Carbon Footprint audit
Woodland management + Hydro project feasibility study