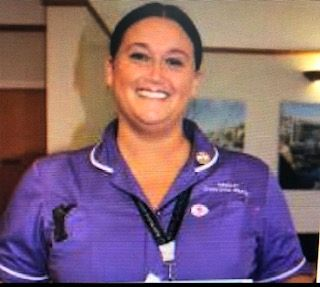 Our mum, Charlotte Wilton, has been working hard at Derriford Hospital in Plymouth as the Maternity Matron there. She usually works a lot of hours but the last few weeks she has been working even more than usual preparing for any potential admissions of women with COVID-19 and changing services ensuring that there are enough staff to care for the women during pregnancy, labour and after the birth if there are lots of staff off from work sick.
At the end of March she filmed a short video that is on YouTube, Twitter and had 14,000 views on Facebook. You watch the video below.
She has also coordinated the move out of 80 clinical areas down to 10 community hubs to ensure women continue to be seen in the community but so that there are enough staff to staff the areas even with sickness. She has moved some of the midwifery antenatal care and a scanning facility into rooms at Home Park where Plymouth Argyle play football. These changes were on ITV news on the 30th March where mum was talking about them. You can view this on icloud – expires on 10th May 2020
We have worked hard at home making sure there are meals made for when she comes home each day so she doesn't have to then cook after a busy day.
We are proud of our mum working so hard to keep the staff, women and babies safe.
Eleanor and Isabelle Wilton