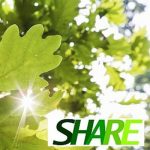 Documents
Household Energy Usage in South Hill
(Calculations of cost per household and CO2 equivalent emissions per household in this Parish)
---
Registered as a Community Benefit Society: RS007141
Registered Address:
Trewoodloe Barn
Trewoodloe
Golberdon
Callington
PL17 7NJ
---
How we chose a structure for our group:
Share survey results – March 2014
Co-operative Community Action for a Sustainable Future (presentation by CEP on Feb 1st 2014
Save
Save
Meetings
Our recent AGM was held on Wednesday 18th September 2019 at the Parish Hall, Golberdon,  7.30pm
2019 AGM Board Report
2019 AGM Draft Minutes
Meetings for all interested members will be held roughly on a quarterly basis.  These will provide an opportunity for the board to report to the members, and for members to get to know each other.
The Management Committee will meet monthly.  If you are interested in joining the Management Committee, please do get in touch.
---
Calendar Events
There are no upcoming events to display at this time.