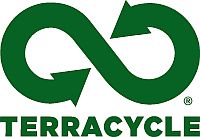 in partnership with

The waste that SHARE collects for recycling is sent to a company called Terracycle, where it is sorted by type and then goes on to be made into other products such as picnic benches, furniture, garden planters, playground equipment, watering cans…
By agreement with certain manufacturers of plastic packaging, Terracycle collects very specific items. For example, the Hovis scheme takes all brands of bread loaf bags (not just Hovis ones), and Colgate offers a scheme collecting all brands of toothbrushes and toothpaste tubes. There are also schemes for biscuit and cake wrappers, confectionery, crisps and snacks, pet food pouches, home care products and personal care products. Most of these items can't be accepted in kerbside recycling collections.
The similarity of many plastic products can lead to some confusion. For example, is a bag with apples in the same thing as a bread bag? The answer is NO, because the Hovis scheme only takes loaf bags. It doesn't accept bags from rolls, wraps, crumpets etc either!
Here is a note found at Stoke Climsland Old School collection point this morning: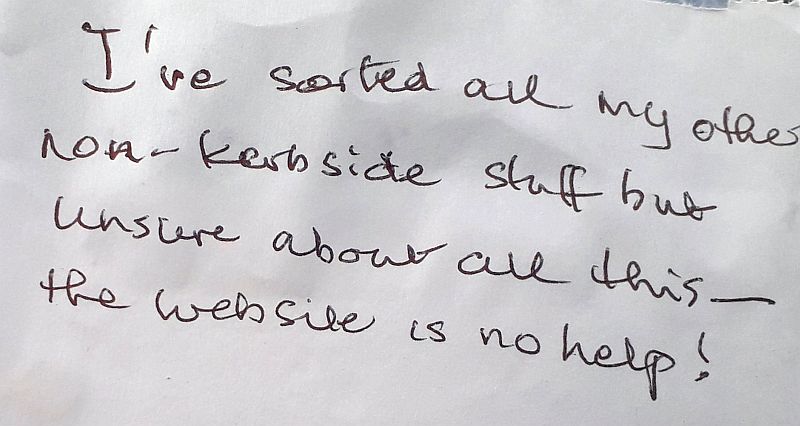 This person had also left several bags of perfectly well-sorted recycling, which we are grateful for.
BUT… there were very few things in this bag that we CAN recycle – pictured here (also 4 or 5 crisp packets)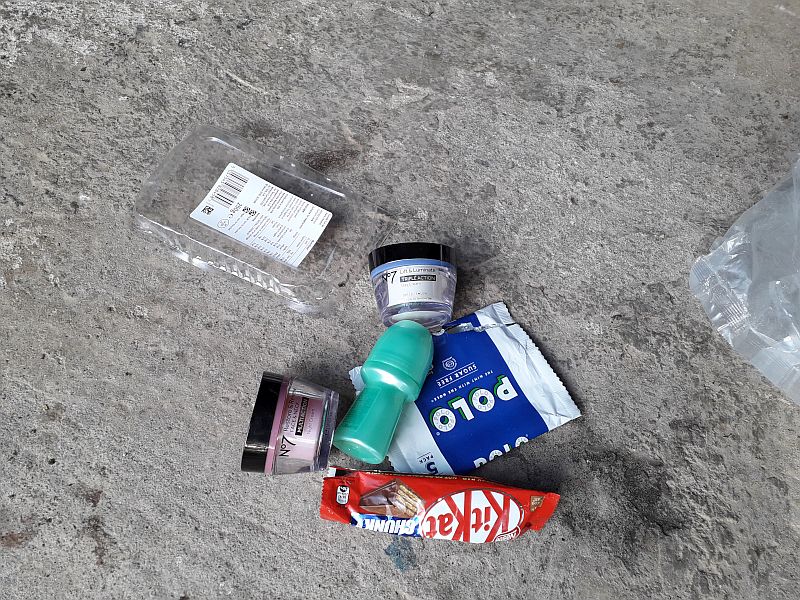 There were several food trays that could have gone in the kerbside collection. And pictured below, quite a lot that we CAN'T recycle. These bags should go in your kerbside waste, and will be taken to the energy recovery centre at St Dennis. And I think old lightbulbs are often collected at larger supermarkets, along with batteries, or you can take them to your local recycling centre (Saltash or Launceston). The bread bag on the left of the photo is OK, but all the stuff in it was waste.
WE HOPE THIS ARTICLE HELPS TO REDUCE CONFUSION.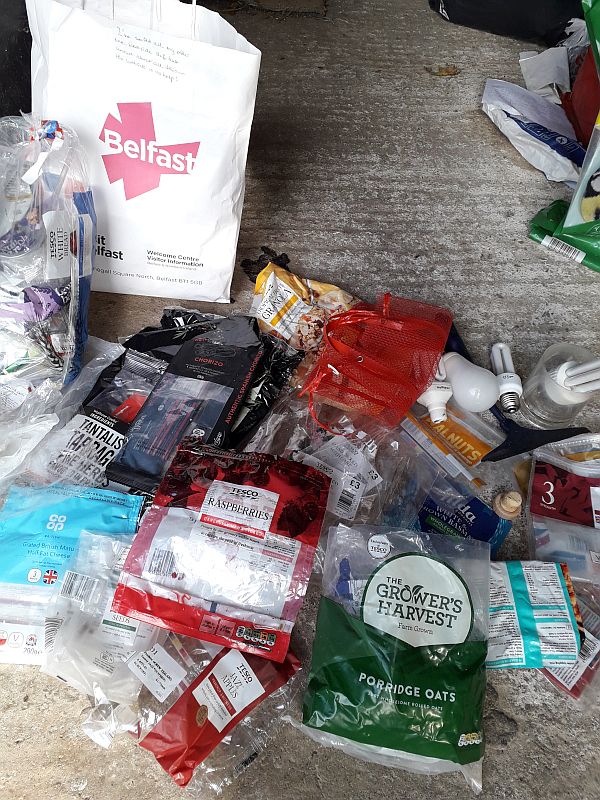 We have collection points at: the Parish Hall in Golberdon, Callington Tesco, Nanny Oakleys Cafe, the Tamar Valley Centre at Drakewalls, Launceston Co-op and Pets At Home, Tre Pol & Pen, South Petherwin church, Coads Green phone box, Upton Cross community centre, Millennium House Pensilva, and more.
Thank you to everybody who brings their non-kerbside recycling to our collection points.
We sort and package everything once or twice a week to be sent off to Terracycle via UPS. This is a real eye-opening experience, and should be seen by everybody at least once.
If you would like to help (even just once, no pressure to commit regularly), please email SHARE@south-hill.co.uk or leave a message on our Facebook page