South Hill Association for Renewable Energy (SHARE)
This popular group, started in 2014 and incorporated as a Community Benefit Society in June 2015, is dedicated to supporting sustainability and renewable energy in the Parish of South Hill and beyond.
---
News Feed: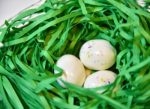 Members may recall that back in May 2016 we offered fixed term Investment Opportunities to members, rather than obtaining commercial loans, at the time the SHARE Church Park Solar PV installation was nearing completion, and again in 2018. Members were able to directly support SHARE's aims and the Church Park project, and benefit from a […]
Read More »
---
Save these valuable resources being wasted. They can help our charities raise funds. all biscuits and crackers packets, inc. penguin and similar bars & multiply pack wrappers mini rolls and individual cake wrappers baby food pouches and lids, Ella kitchen and similar, plus the snack wrappers used toothbrushes, electric heads and packaging and all tooth paste […]
Read More »
---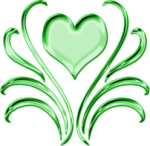 We organised a visit to the SUEZ Bodmin recycling plant for Valentine's day. SUEZ are contracted by Cornwall Council, together with Biffa and SITA, to deal with our recycling and other general waste. The Bodmin recycling facility sorts the different items which we put in our recycling bags. When you put your steel, aluminium and […]
Read More »
---
« Newer Entries
Older Entries »
---
energySHARE movie
As a prelude to our energyshare funding application, we made a short video (above) to attract votes on Crowdfunder. We got 158 supporters, beating the competition for "Pot 1" funding.
---
Help & Information
As seen at our Slow Cooker workshop, May 2016:
Save
How it all started…
It all began when representatives of Community Energy Plus came to chat to us about projects currently active in Cornwall.  Community Energy Plus is an "award-winning social enterprise that provides complete energy answers to help householders in Cornwall enjoy warmer, energy efficient homes as part of a more sustainable future" (direct quote from their website). They are funded by a number of organisations including Cornwall Council, NHS Cornwall & Isles of Scilly, the Department for Energy and Climate Change, and with money from the Big Lottery Fund.
As a result, a number of meetings followed, and a group of about 25 individuals emerged with an interest in forming a proper association.  In November 2014 we obtained funding from energyshare.  This money (£10,000) has been used to work out and implement a proper structure for SHARE, to pay for feasibility studies for possible renewable energy projects in the Parish, and to initiate our first major project.