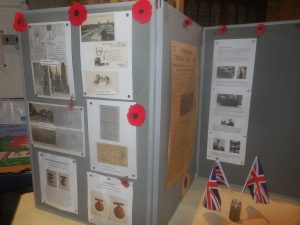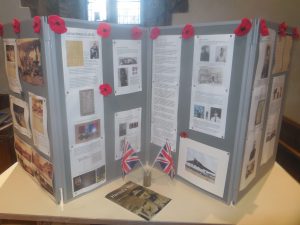 Exhibition in St Sampson's church, to show how the two world wars, and all the other wars of the last century, affected the families of the people who have lived in South Hill Parish, during that time, or live here now.
This is not just about families who were living here during the wars, although obviously they have some interesting stories to tell, but also those parents, grandparents, uncles and aunts etc. of the families who live here today, and who may have been living hundreds of miles away.
We have some fascinating stuff, including details of a South Hill man who was awarded the Victoria Cross, but there must be much more we could include. Pictures, letters, diaries, photographs of medals, and newspaper clippings are ideal, but we would also like the stories of what happened on the 'home front'.
Land girls, prisoners working on farms, home guard (Did we have our own Captain Mannering ?), ambulance drivers, evacuees, merchant navy, or anything about how our families were affected.  Does anyone still have a gas mask, or a ration book ?
Please let me know if you have anything.  We can help with printing and copying if it is too valuable to loan.