South Hill Association for Renewable Energy (SHARE)

This popular group, started in 2014 and incorporated as a Community Benefit Society in June 2015, is dedicated to supporting sustainability and renewable energy in the Parish of South Hill and beyond.
---
News Feed: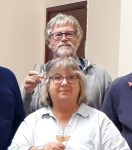 Dear Members For those who might not know me so well, I thought I'd better introduce myself.  I'm Geoff Hardman, and my wife Mary and I have lived in Maders for coming up 30 years. We're both Engineers by trade: Between looking after my bees and my vintage car, I'm a Chief Engineer in a […]
Read More »
---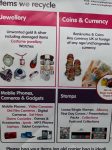 Reduce waste going into landfill and support charities. Please collect these items and recycle at a collection point near you, at the Parish Hall in Golberdob, Green Meadows (on the South Hill Road from Golberdon crossroads) ,  Callington Tesco, AONB centre at Drakewalls. Baby food pouches & lids (any brand i.e. Ella's kitchen) and Ella's Kitchen snack […]
Read More »
---
– Sept 2nd CIRCUS FUNTASTIC in aid of Macmillan, Saltash Rd Recreation Field, Callington. Seats £6, Kids under 2 free.  Book on 07447 986900 Show times: Wed 29th 7pm, Thursday & Friday 4pm & 7pm (Thursday Special Family Ticket 20). Sat 2pm & 5pm Sunday 1pm & 3:30pm   Saturday 8th Sept CALLINGTON CARNIVAL – procession starts from […]
Read More »
---
Older Entries »
---
energySHARE movie
As a prelude to our energyshare funding application, we made a short video (above) to attract votes on Crowdfunder. We got 158 supporters, beating the competition for "Pot 1" funding.
---
Help & Information
As seen at our Slow Cooker workshop, May 2016:
Save
How it all started…
It all began when representatives of Community Energy Plus came to chat to us about projects currently active in Cornwall.  Community Energy Plus is an "award-winning social enterprise that provides complete energy answers to help householders in Cornwall enjoy warmer, energy efficient homes as part of a more sustainable future" (direct quote from their website). They are funded by a number of organisations including Cornwall Council, NHS Cornwall & Isles of Scilly, the Department for Energy and Climate Change, and with money from the Big Lottery Fund.
As a result, a number of meetings followed, and a group of about 25 individuals emerged with an interest in forming a proper association.  In November 2014 we obtained funding from energyshare.  This money (£10,000) has been used to work out and implement a proper structure for SHARE, to pay for feasibility studies for possible renewable energy projects in the Parish, and to initiate our first major project.